Dr Lila Landowski, neuroscientist at the University of Tasmania explains that we are all likely to experience a "day from hell when our brain rages in a storm of nerves."
Dr Landowski maintains that nature documentaries reveal the 'flight or fight' response in life and death animal encounters such as a gazelle and a lion and similarly our brain's 'panic button' is triggered when we encounter stressful situations.
Short term stress may occur when we are caught in traffic gridlock on the way to work or an appointment; we are pulled over and booked by the police; our child is misbehaving; work or study deadlines are fast approaching; or we are engaged in competitive activities or sports events.
In these situations, stress hormones are released by the brain's amygdala in the form of adrenalin and eventually cortisal. "Our heart beats faster, airways dilate, breathing quickens, blood vessels in the muscles open up and the energy in the fat stored in our muscles is mobilized."
"More oxygen gets to where it is needed, we begin to sweat and pain can even become suppressed, so that we can focus on the task in front of us in a very specific hard-wired series of responses. Stress is necessary to temporarily push us to optimal levels of alertness and performance."
In the encounter between the lion and the gazelle, the chase is on and the gazelle chooses 'flight' not 'fight'. Dr Landowski suggests, "Our bodies react in the same way to modern day stresses that are not life threatening and when we can't switch that response off, we develop chronic stress."
When suffering chronic stress, however, our behavior and emotions are altered more deeply through the physical effects of long-term stress on "brain size and structure; how brain cells connect and how they function down to the level of our genes."
Chronic stress may come from workplace bullying, breakdowns in intimate relationships, personal financial pressures; job insecurity; substance issues or caring for an ill or disabled family member.
The Gold Coast is a home for many services and experts who can assist us in the alleviation of stress, especially chronic stress.
Counselling - Gold Coast
A qualified and experienced Counsellor can assist us in dealing with stress caused by marriage, relationship or personal tensions and workplace, family or carer issues.
Jiselle Saraghi is a counsellor and therapist specialising in relationships and also a mindfulness teacher, helping clients work towards their own vision of a well lived life at Innercalm Counselling.
"Counselling with empathy by a qualified and caring therapist can begin the process of developing insight, self-awareness and personal empowerment. Close friends and family can sometimes help us through life's difficulties but their assistance may not always be enough."
Jizelle's Innercalm services include:
Pre-marriage
Workplace Issues
Couples Therapy
Mindfulness
Personal Counselling
Holistic Counselling
Holistic counselling is for the person who wants to make positive change that is everlasting. It's focus is on the whole person and their interconnected aspects of the body, mind, emotions and spirit. We use the body's intelligence or cellular memory which goes beyond the conscious mind and thinking, to the core issue where a deep understanding is gained that allows for healing and beneficial change.

Health and Exercise - Gold Coast
Dr Landowski maintains that physical exercise reduces the levels of stress hormones in our blood and helps release endorphins which are feel good hormones.
Yoga and Pilates
Yoga is a group of physical, mental and spiritual practices or disciplines which originated in ancient India. It is a means of discovering dysfunctional perception and cognition and to find release from suffering and stress to achieve inner peace.
Pilates is a physical fitness system developed in the early 20th century by Joseph Pilates, after whom it was named. Pilates called his method "Contrology". It was created for the purpose of rehabilitation. Some of the first people treated by Pilates were soldiers returning from war and dancers such as Martha Graham to strengthen their bodies and alleviate pain.
The Pure Yoga & Wellbeing Centre was established in Southport, Gold Coast, by Nubia de Morais. The Centre provides Yoga classes Gold Coast and Therapeutic Massage using only "Organic Aromatic Oils". Remedial Massage is also a feature of the Wellness Centre.
Nubia is a "Serious Wellbeing Specialists" with Degrees in Physical Education and Sports Science.
Choices for therapies include:
Deep Tissue / Remedial Sports
Aromatherapy
Reflexology / Trigger Points
Myofascial Cupping
Dry Needling
Craniosacral Therapy
Organic Beauty Therapy
Ski Vacation
Physical exercise, especially in the context of a vacation, is a wonderful way to alleviate stress. Australia's summer is Japan's winter and a skiing adventure may be just the ticket.
The Niseko United Ski area is the largest ski resort in Hokkaido, Japan. Niseko is famous worldwide for its powder snow with an average snow fall of over 14 metres and has some of the driest and lightest snow in the world with the season running from December to April.
Freeride Lodge - Niseko is budget accommodation located in the heart of Niseko United Ski Fields "where you arrive as a guest and leave as a friend, taking with you memories and friendships that will last a life time."
"Niseko has it all for your skiing/snowboarding holiday, perfectly groomed runs, epic parks, the area also boasts some amazing off-piste, side and backcountry touring where you can get neck deep in the powder snow for which Niseko is famous. Not to mention the thrill of Hiking the famous Yotei Mountain, a must for any backcountry enthusiast."


"There are plenty of cultural activities and Onsens (natural hot springs) in the area, not to mention the Food. Hokkaido is famous in Japan for an abundance of fresh seafood and produce. Dining out is one of the highlights of visiting the Niseko area with over 200 dining options."
"At Freeride Lodge, you will get to experience everything Niseko has to offer and we will leave you wanting to come back for more."
Book online for Freeride Lodge accommodation at Niseko Village Japan.
Homes and Building - Gold Coast
Building and Renovations
Take the stress out of building your new home or renovating your existing house with Cameron Constructions, fully licensed architectural builders, based on the Gold Coast.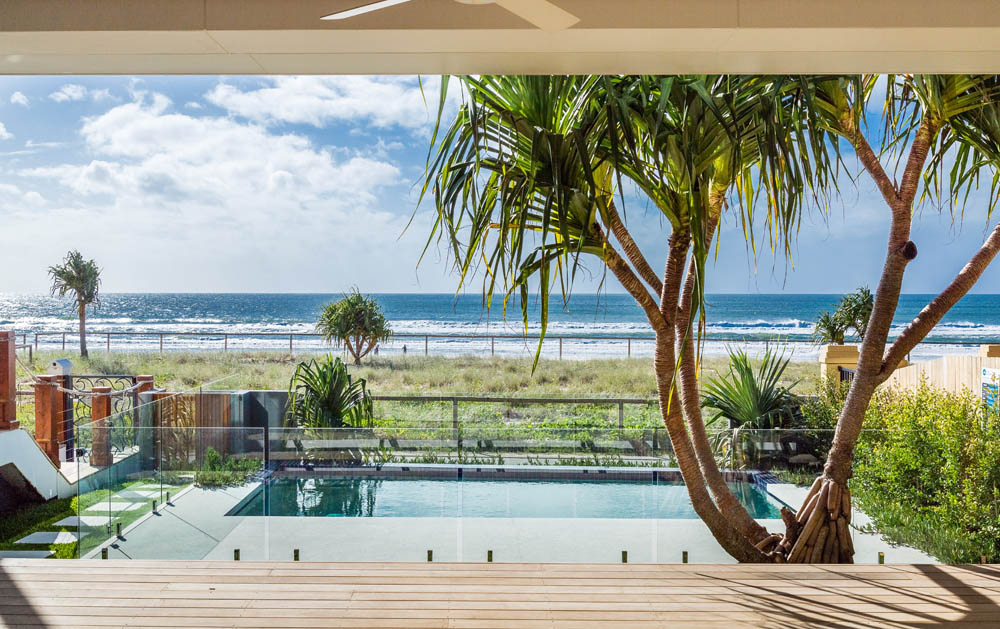 Cameron Constructions is directed and managed by Shamus Cameron who has 20 years of experience in the building industry. Shamus has established a reliable and productive team of architects, draftsmen, sub-contractors and suppliers.
Cameron Constructions offer a friendly and personal service with cutting-edge building techniques at affordable prices, ensuring they lead the way in the next generation of builders.
House Painting and Maintenance
Blair Friend is a highly-skilled Master Painter (MPA) who has faithfully served the Gold Coast for more than 25 years.
Creations in Colour has established a reputation founded on reliable, helpful service and quality outcomes.
"We place a high priority on job preparation before carefully applying the paint coverage, something that is often lacking in the painting trade. We source the best products from five reputable paint suppliers to suit the requirements of our clients. We use premium products that will stand the test of time under Gold Coast conditions."
Whether the job requires exterior or interior paint or timber-staining on a house or commercial property, Creations in Colour places an emphasis on preparation and quality painting techniques to ensure outstanding results.
Choosing colours for painting is often instinctive and there is a 'psychology of colours' associated with emotions depending on age, gender, ethnic background and climate.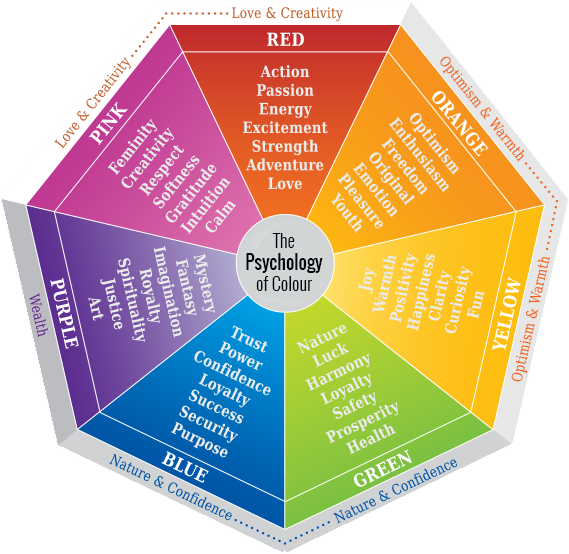 Colors act in three basic ways - active, passive and neutral. For instance, Blue is considered to be a calming, relaxing colour and may be useful in countering stress by bringing down blood pressure and slowing respiration and the heart rate. Blue is often recommended for bedrooms and bathrooms.
CreationsInColour.com.au Painters Gold Coast
Pest Control
Tony's Termites and Pest Control, Gold Coast takes the stress out of battling pest invasions of your home with effective and safe pest control solutions, including termite barriers.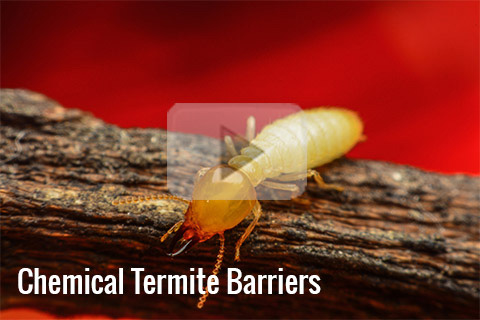 Tony can assist you in dealing with a range of pest controls on the Gold Coast including:
Ants
Bed Bugs
Bees and Wasps
Cockroaches
Flees
Mosquitoes
Possums
Rodents
Silverfish
Spiders
Pool Maintenance and Repairs
The home swimming pool is a wonderful place for the whole family to relax and get some exercise. However, it is sometimes difficult to keep on top of pool cleaning and pool maintenance especially during the summer wet-season on the Gold Coast or following winter when pool cleaning may have been neglected. A 'green' pool can be a deterrent to relaxing in the pool.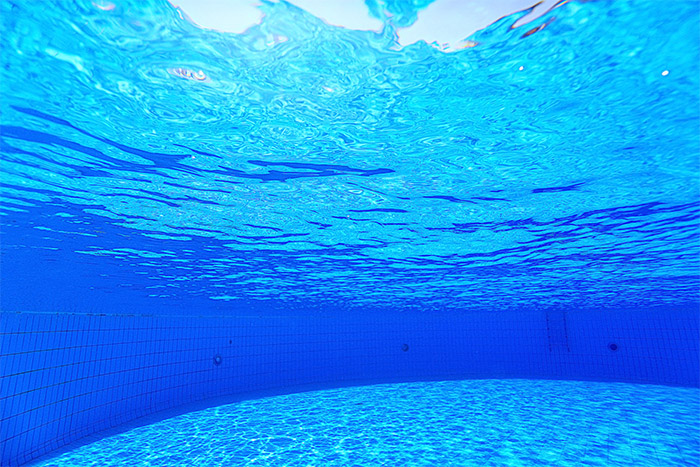 "Reliable Pool Care is a local family business established in 2001. Our goal is to provide a reliable and consistent pool cleaning service. We are a mobile service business that comes to you, saving you time and money."
Reliable Pool Care services all areas of Brisbane, Logan and the Gold Coast, offering the latest in technology and efficiency whether it's a backyard pool or a luxury resort pool, including:
chemicals, pumps, filters, chlorinators, automated pool cleaners, solar heating and heat pumps, natural mineral pools or safety inspections and pool safety certificates (every 2 years for residential pools and every year for commercial properties).

Whether it's the water chemistry or an equipment breakdown, Reliable Pool Care can quickly troubleshoot and fix or find a solution for your swimming pool.
Bookkeeping - Gold Coast
Financial stress in relation to bookkeeping, personal and business tax or the general running of a business can be a huge source of stress, especially in the unpredictable business climate of the Gold Coast economy.
Cloud 9 is a bookkeeping service based on the Gold Coast with trained experts offering services and assistance to individuals and businesses.
Jeannie, the founder of Cloud 9 Bookkeeping + Strategy has been working in Business (Finance and Operations) for over 20 years from the ground up, from the sales floor to the back office and has seen all the working parts of "the organisation".
Jeannie is a registered tax agent and a qualified trainer and assessor who personally specialises in problem solving, systems and software.
Cloud 9 focuses its practices on using the latest cloud technologies to deliver the highest quality services at the most affordable fixed-price rates.
"We offer a service and price guarantee on everything we do. We guarantee to save you money or our service is free."
Cloud 9 Bookkeeping + Strategy services include:
Ongoing Bookkeeping
BAS & ATO
Accounts Payable
Financial Reporting
Training Payroll solutions
Accounts Receivable
Software Set Up and Advice
Catch Up Bookkeeping
Motor Mechanic - Gold Coast
We are very reliant on our vehicles to conduct our businesses, drive to work, drop the children to school and sports training and to pursue the recreational activities the Gold Coast has to offer such as surfing, boating, sailing and diving.
Car breakdowns, servicing and maintenance can be very stressful, especially when we get nasty surprises with the bill or find ourselves without a vehicle for an unknown amount of time.
Gold Coast motor mechanics, TRS Auto Repairs and Servicing, have been keeping motorists on the road for almost 20 years, focusing on trust, reliability and service.
Shannon and his team at TRS are often up to 50% cheaper than dealerships and don't do nasty surprises. TRS drop their customers where they need to be after they bring their car in and pick them up again to collect a washed and cleaned car.
Some of the services offered by TRS include:
manufacturer's log book service (so you can retain your new car warranty)
mechanical repairs
safety inspection certificates
Brake and clutch replacements and machining
pre-purchase inspections
EFI tuning and electronic diagnosis (ABS and SRS air bag systems)
front end and suspension
transmission and diff overhauls and servicing
CV joint replacements and servicing
engine rebuilding
cooling system testing and repairing
Hearing Health - Australia
Temporary or permanent hearing loss can be stressful for the sufferer and can also have an impact on family, friends and work colleagues.
Hearing loss occurs in one of two areas: a conductive hearing loss, which is due to a mechanical problem within the outer or inner ear known as CHL, or sensorineural hearing loss (SNHL), which has to do with the tiny nerve cells in the ear experiencing injury, disease or malfunction.
Hearing loss can be congenital, meaning from birth, or occur as a result of a disease or accident. Some of the diseases that affect hearing include Scarlet Fever, Meningitis, Mumps and Measles. Traumatic skull or ear injuries, exposure to loud sounds and ear pressure problems incurred while scuba diving can lead to permanent full or partial hearing loss.
Hearing loss can have a negative impact on the ability to learn, socialize and enjoy life.
Untreated patients are more likely to miss important information in meetings and phone calls, and make mistakes at work.
Hearing problems can lead to avoidance or withdrawal from social situations, social rejection and loneliness.
Friends often avoid talking to people with hearing loss because of the difficulty communicating.
People with uncorrected hearing impairment earn less than people who hear normally.
Everyone has different reasons for putting off seeking help for hearing loss, from price issues and vanity concerns to preconceived and often outdated ideas of how hearing aids perform.
Today's hearing aids - like all high-tech devices - have come a long way in terms of looks and performance. And independent research shows that hearing aid usage has a positive effect on:
Earning power
Communication in relationships
Intimacy and warmth in family relationships
Ease in communication
Emotional stability
Sense of control over life events
Perception of mental functioning
Physical health
Independent information about Hearing Aids in Australia can be found at hearingaidprices.com.au - created by hearing aid wearers for hearing aid wearers.
Hearing Aid Prices was established in 2010 and was the original and first service to list hearing aid prices on the internet for all major brands.
A Final Word on Stress
Here's a final word on stress by Dr Lila Landowski, neuroscientist at the University of Tasmania:
"Chronic stress response accumulates and takes its toll on the body. The body stays in survival mode and does not have time to recover. Stress causes high blood pressure, weakening of the immune system, damage to brain cells causing the cells to age faster across the whole body. The brain priority is survival but stress consumes a lot of energy.
Chronic stress causes us to feel that things are a lot worse than they really are and we may behave a little more selfishly and with less insight. There is a correlation between higher levels of stress and more aggressive behaviour across all species [including humans].
Stress hormones affect the hippocampus; neurons are lost - they die; connections disappear, memories lose context and become fragmented; we become less adaptive and we develop "brain fog". Pure survival comes at the expense of our most sophisticated behaviours.
Stress causes our behaviour to become reactive instead of purposeful and weakens the connections between the emotion part and the decision-making parts of the brain. We become impulsive, snappy, angry, impatient and lack understanding or the ability to put ourselves in the other person's shoes.
When stress is resolved the brain can adapt back. We can reverse and protect ourselves from the effects of chronic stress. We used to think that we had a fixed number of neurons and they died off as we aged, drank too much or got too stressed. This isn't true.
Our brain has stem cells which have the ability to make new neurons. In theory, we can help replenish the neurons we lose when we've been under chronic stress.
Exercise is the most powerful stimulant of new neurons and changing our diet by reducing our calorie intake by 20-30% or introducing intermittent fasting also helps make new neurons. But a diet high in sugar will have the opposite effect.
Lack of sleep stifles the growth of new neurons. Lots of rich and varied life experiences or working in a stimulating environment helps to make new neurons. Socialising and sex releases the hormone 'Oxatosin' (love hormone) which reduces levels of stress hormones.
Research shows that small bursts of stress are good for us in moderation: heart beating, sweating and the gut doing somersaults are signs our body is packing itself full of energy and preparing us for the challenge, so that our performance might improve.
Stress is normal and reversible. The trick is to have empathy for yourself and those around you who are experiencing chronic stress." (Landowski, Sept. 2018)
http://mpegmedia.abc.net.au/rn/podcast/2018/09/orr_20180930_0745.mp3
Embrace stress, then take the practical and physical steps to alleviate stress and "understand it's your body's way of priming you to be your best."